Chemical, Technical and Environmental assistance
Dollmar Group, thanks to decades of experience in the industrial washing industry, has developed a professional and efficient technical, chemical and environmental service.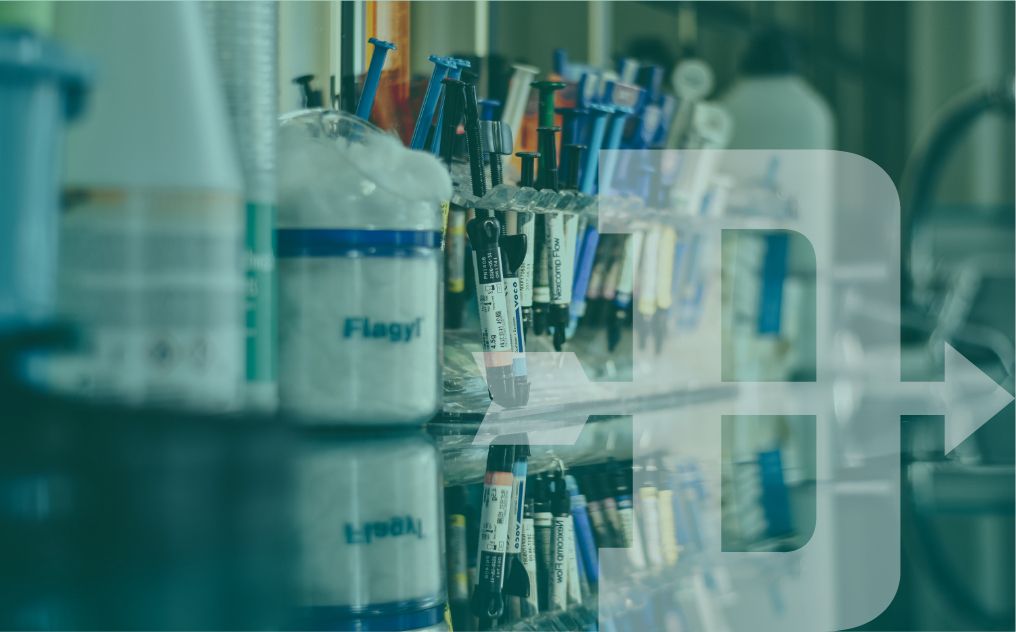 Through a group of in-house specialists, Dollmar is able to meet every customers' need in the mechanical division, offering all the tools necessary for the perfect operation of machines and products.
Dollmar therefore establishes itself as a reliable partner in chemical, technical and environmental assistance on surface treatment plants.
Chemical assistance service
The correct product use in the system and the subsequent control guarantees the perfect functioning of the entire production system and maintains a high-quality washing standard.
In fact, Dollmar offers its customers a specialized Laboratory Analysis service on the product in use, applicable to all washing systems; which can be integrated with a kit to be carried out independently.
The service involves the sampling of the solvent used, chemical analysis and the response of the control performed, and is a key tool to ensure the perfect treatment of the parts and the increase of the life of the solvent and the plant.
In addition, Dollmar Laboratories develop targeted solutions based on the washing problem to be solved, through tests and checks before the product is introduced into the machine to ensure high washing performance.
Dollmar therefore provides its clients with all the tools needed to monitor and maintain responsible management of the processing process, thanks to:
specialized analyses and reports prepared by the Dollmar laboratory,
Washing solution analysis kits,
service of drafting and delivery of Safety Data Sheets of the supplied products.
Technical assistance service
Proper management of the washing system allows for better performance and durability of the same over time.
For this reason Dollmar integrates the chemical assistance service on products with an equally comprehensive technical assistance service on the installed washing system.
Performed by a team of specialized technicians, the service includes periodic checks on the proper functioning of the system, during which technicians analyze and check the machine.
In addition to preventive maintenance and technical assistance, Dollmar can also provide a full range of spare parts for washing machines.
Environmental assistance service
Always attentive to the impact on the environment and workers' safety Dollmar is ready to provide environmental regulatory advisory service through:
Regulatory consulting related to the preparation of documentation to obtain prior authorization for the commissioning of each surface treatment plant.
Environmental consulting with analytical chimney checks for solvent plants and chemical risk assessment and related analysis in the work environment.
In addition, all deadlines are monitored and reported for environmental and product management in line with current regulations.
The service is designed to accompany companies in managing the particular critical aspects related to the installation of surface treatment equipment, whether new or any relocation of existing equipment. It aims to create a safe working environment for both operators and the company as a whole.